Far-right protesters carry stones to throw in in protest of a planned LGBT rally in Lviv on March 19, 2016 | Mykola Tys/EPA
LIVE UPDATES BELOW.
Yesterday's live coverage of the Ukraine conflict can be found here.
An Invasion By Any Other Name: The Kremlin's Dirty War in Ukraine
---
LGBT Rally Cancelled in Lviv As Far-Right Protesters Harass Activists
An ill-fated LGBT protest in Lviv has been cancelled and far-right protesters harassed gay rights activists in the western Ukrainian city.
Going into the events, it was unclear whether the organizers would receive official support from the city. Ukraine Today reports:
Deputy Mayor Marta Litvinyuk told a local media outlet that the Lviv City Council had not "received any official request" from Insight about the event. She also noted that news of the festival on social media and in the media sparked outrage.

"The City Council considers it inappropriate to hold such events in Lviv, in order to guarantee the safety of all residents and visitors of our city," said Litvinyuk. 

Olena Shevchenko, a member of Insight, told the Washington Blade on Thursday that Lviv authorities "want us to cancel all public events and to hold everything else behind closed doors without any publicity." 
The Guardian reports that Lviv authorities never approved the event and it was uncertain whether it would even take place. Then things took a turn for the worse:
Matters came to a head on Saturday, when far-right groups surrounded the new hotel where about 70 participants in the equality festival had gathered. Around 200 people gathered outside, and when activists called the police, only one police car arrived, an hour later, Shevchenko said. Eventually the LGBT activists were evacuated by bus, as the onlooking far-right members shouted "kill, kill, kill". 

[…]

Maxim Eristavi, one of the co-founders of independent Hromadske TV, and an LGBT advocate, said the huge public controversy has been encouraging.

"On the one hand, it's a very dangerous precedent when it seems like the authorities are encouraging the violent rhetoric of elements of civil society. On the other hand, there have been so many statements of support from officials and ministers, which is something that would have been unthinkable two years ago."

However, when the mayor of Lviv, Andriy Sadovy, finally broke his silence on Sunday, he appeared to blame the LGBT group and the far-right members in equal measure.
the Guardian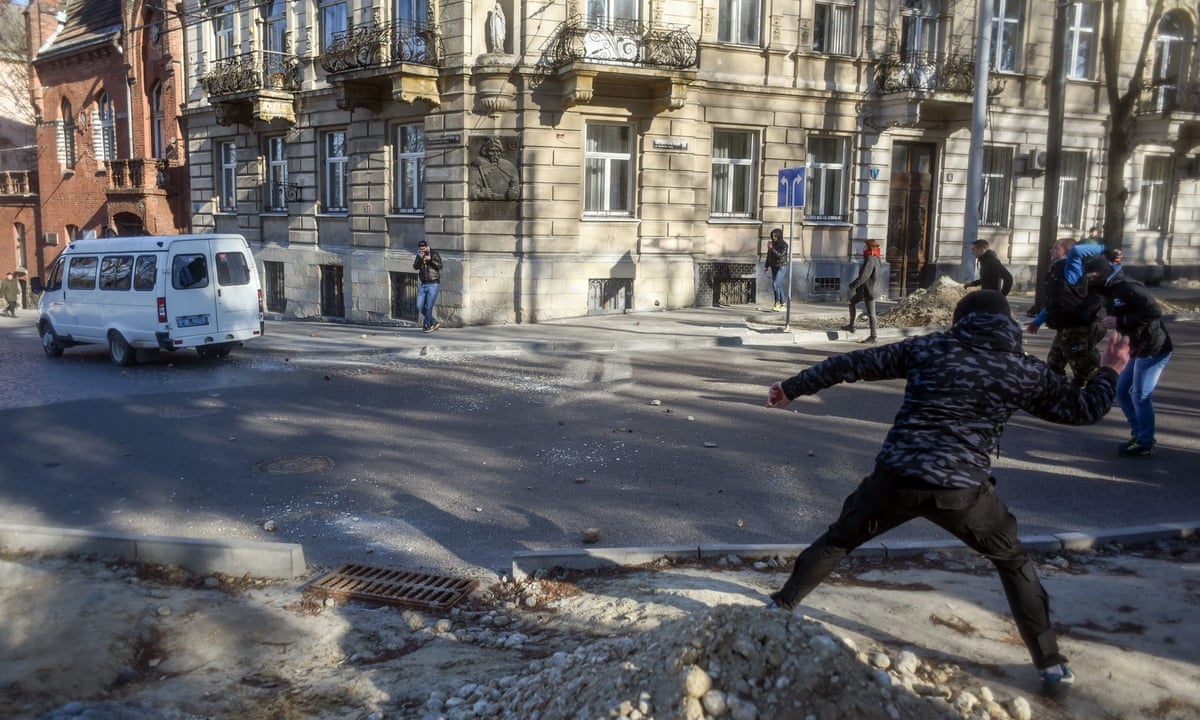 LGBT festival in Ukraine abandoned after far-right protest
An LGBT festival in the Ukrainian city of Lviv had to be abandoned when the venue was surrounded by around 200 members of far-right groups shouting "Kill, kill, kill" on Saturday. The event, on the theme of equality, was the first of three regional offshoots of a Kiev festival first held in December, said Olena Shevchenko of the NGO Inside, one of the organisers of the event.
Mar 21, 2016 05:45 (GMT)
Coincidentally, Buzzfeed has just published an interview with the British ambassador to Ukraine, Judith Gough, who also happens to be a lesbian:
The situation in Ukraine for LGBT people remains hostile. There are no laws allowing any form of partnership between people of the same sex and no opportunity for gay couples to adopt. Pride marches have been banned or marred by violence and arrests. Surveys have shown negative attitudes towards LGBT people among the majority of the population. And in the last two years there have been neo-Nazi attacks on gay venues using firecrackers and smoke grenades. Some activists have said the situation is worsening. But is it?

"For LGBT people in Ukraine it is not easy," she says. "If you look at the level of violence against gay people, there are frequent incidents. And there are very few clear Ukrainian role models. Whether the level of violence has increased or whether the reporting of violence has increased is not clear."

She starts to talk about some of the LGBT activists on the ground. She speaks of their courage, the "huge personal risk" they take, and mentions the most well-known campaigner, Bogdan Globa, whose address to the Ukrainian parliament in 2013 about LGBT rights and the need for anti-discrimination laws was the first of its kind.

Globa appealed to the somewhat startled besuited politicians on political and pragmatic grounds, but also through a personal plea. He described what life was like for him as a gay teenager in Ukraine. "I was bullied and abused in school," he said. "I was beaten and chased by older guys. I got driven from my own family because my parents thought that I was ill. I found the strength and courage to go through it, and today I use every opportunity to openly and honestly talk about it."
Read the entire interview here:  
BuzzFeed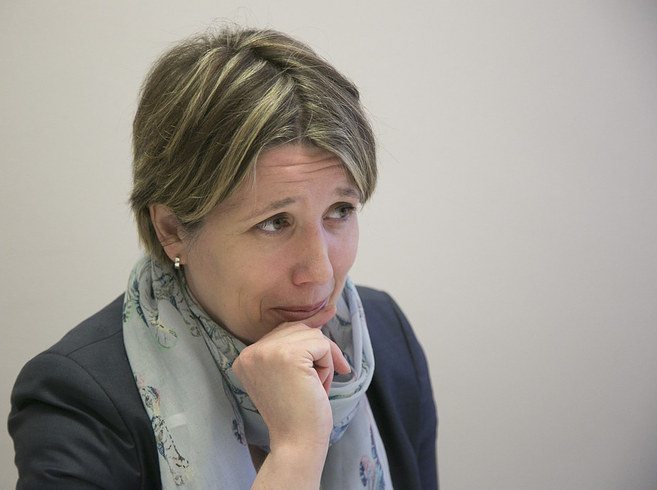 This Is What It's Like Being An Ambassador To An Anti-Gay Country When You're A Lesbian
Everyone is tense and pretending not to be. Judith Gough, the British ambassador to Ukraine, appears from nowhere in a corridor at the Foreign Office, tall, striding, hand outstretched. She has the mannered air of a BBC newsreader – breezy, graceful, with immaculate deportment – which almost conceals the sense that she is paddling furiously beneath the surface.
Mar 21, 2016 05:53 (GMT)
— James Miller