"We remember, we love, we grieve...137th 7th Company...Syria! 04/01.2017" Russian phrase of condolence on deaths of 3 paratroopers on a soldier's page on Russian social network VKontakte
The previous post in our Putin in Syria column can be found here.
---
Reports 3 Russian Paratroopers Killed in Syria; Members of Unit Previously Deployed In Ukraine
Screenshot by CITeam of military site with picture of soldier who made the report of the 3 deaths, and his insignia tying him to the 137th.
Russian war bloggers at the Conflict Intelligence Team (@citeam.org) have discovered a social media report describing the deaths in combat of three Russian paratroopers in Syria. The soldiers were from a division also known to have fought in the Donbass:
According to a social media post, three soldiers of the 7th Company of the 137th Guards Airborne Regiment of the 106th Guards Airborne Division were killed in Syria. This is the first mention of Russian elite paratroopers fighting in Syria.

The profile photos indicate that the person who posted the message is an active or former soldier of the 137th Regiment.

The soldiers were allegedly killed on a recon mission "in a gorge," which suggests they were killed in the mountains (possibly in Latakia, north of Russia's Khmeimim airbase).
A Ukrainian war blogger had previously geolocated members of the 13th Guards Airborne Regiment in Donetsk Region in Ukraine. 
Translation: Russian paratroopers from the 137th Parachutist Paratroopers' Regimen at the village of Zrubnoye in Donetsk Region (47.99969, 38.869364). September 2014.
The author has geolocated the paratroopers from their picture on the popular social media network VKontakte by using a well-known war monument, using its known location from a photograph uploaded to Panoramio.
Novaya Gazeta, the independent Russian news site, had reported in 2014 in an article titled "He Gave His Life, And He Was Brought Back In This Condition," that a paratrooper from this unit was killed in Ukraine, and his bloodied remains returned to his family for burial. 
Новая газета – Novayagazeta.ru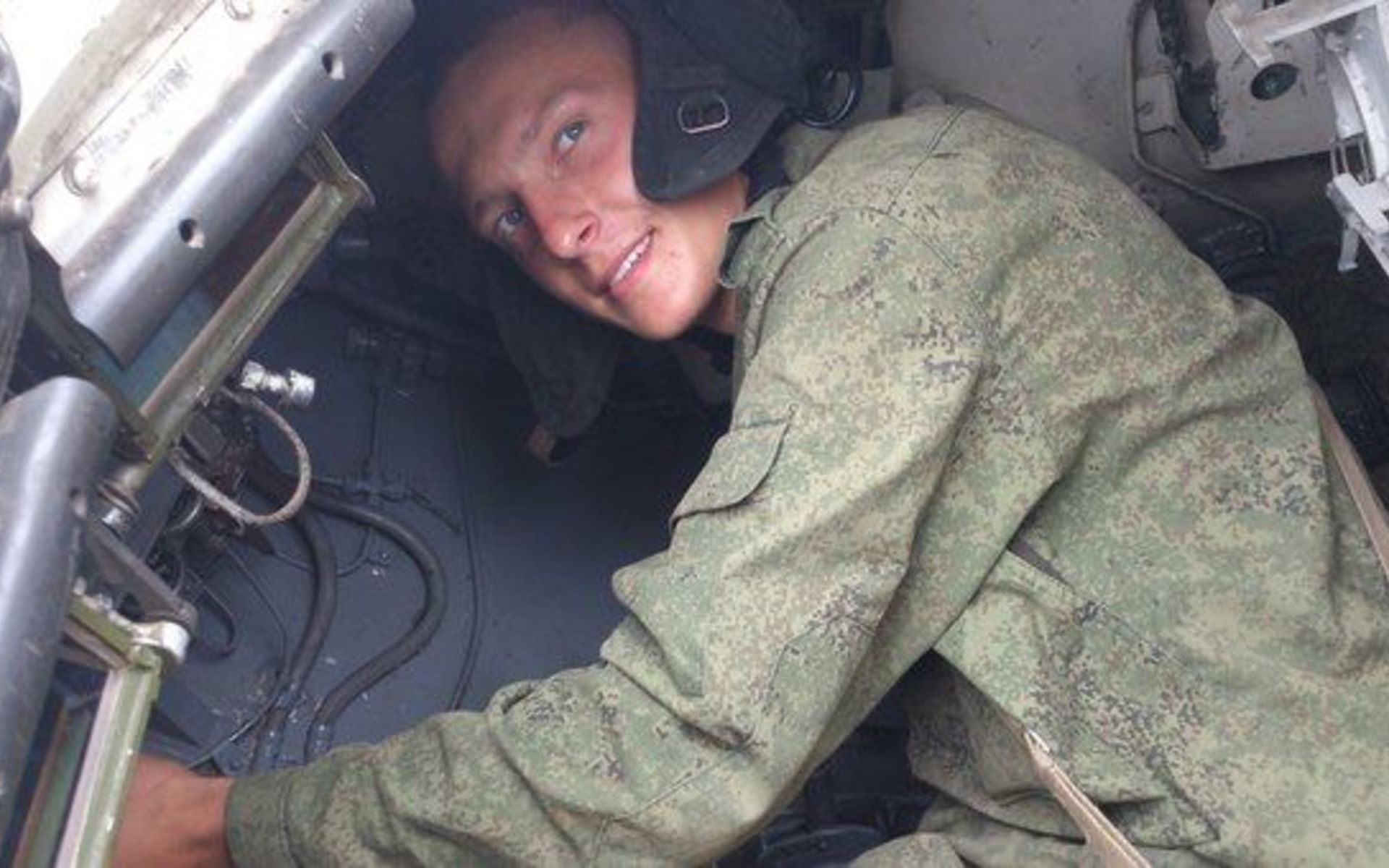 Set as default press image
"Он отдал свою жизнь, а его привезли вот так…"
Российский солдат-контрактник Сергей Андриянов погиб на востоке Украины. Об этом его девушка рассказала корреспонденту "Новой" 3 сентября в социальной сети "ВКонтакте" некий Антон Сухоруков сообщил о гибели в Украине своего друга Сергея Андриянова: "Пусть земля тебе будет пухом, брат. Будь проклят тот, кто послал тебя воевать на чужой земле".
Jan 05, 2017 22:38 (GMT)