Bullet hole in the window of Abdulvakhid Edelgireyev's car after his assassination on November 1, last year. Photo via cihan.com.tr
LIVE UPDATES:
Welcome to our column, Russia Update, where we will be closely following day-to-day developments in Russia, including the Russian government's foreign and domestic policies.
The previous issue is here.
Recent Analysis and Translations:
– Getting The News From Chechnya – The Crackdown On Free Press You May Have Missed
– Aurangzeb, Putin, Realism and a Lesson from History
– Why the World Should Care About the Assassination of Boris Nemtsov
– How Boris Nemtsov Was Murdered: Investigation by Novaya Gazeta
– How Stalin Returned to Russian Contemporary Life – Meduza
UPDATES BELOW
---
Turkey Detains Two Russians On Suspicion Of Involvement In Assassination Of Chechen Militant
Turkey's Hürriyet daily reports that two Russian citizens have been arrested in Istanbul by police on suspicion of involvement in the murder of Abdulvakhid Edelgireyev, a Chechen separatist who fought with the late Doku Umarov ( the 'emir' of the Caucasus Emirate jihadist group), and subsequently raised funds for the group in Turkey.
Edelgireyev was shot dead in Istanbul on November 1 of last year  — the latest in a string of assassinations of Chechens involved in the insurgency in the North Caucasus.
The Guardian's Shaun Walker wrote an extensive report on the killing in Janurary:
the Guardian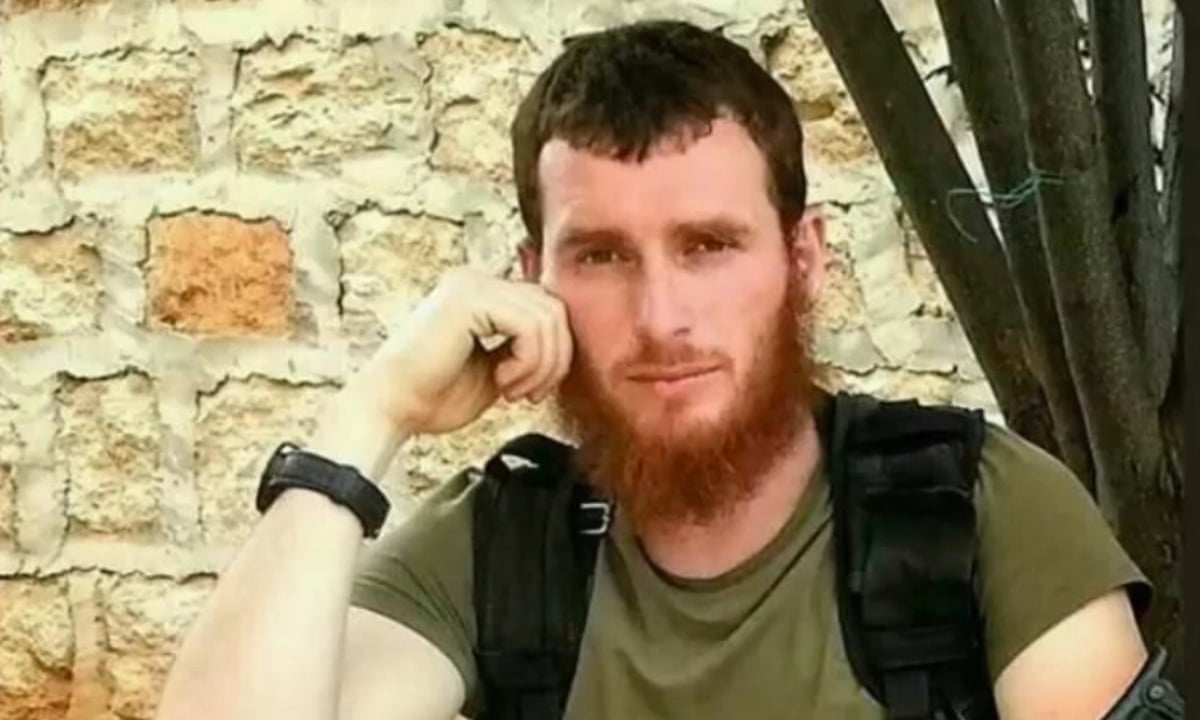 Set as default press image
Murder in Istanbul: Kremlin's hand suspected in shooting of Chechen
Abdulvakhid Edelgireyev survived for years hiding in the Chechen mountains, launching attacks on Russian security forces and evading capture. He survived the battlefields of Syria, and those of east Ukraine. But in November his life came to an abrupt end in a flurry of bullets: he was shot dead in broad daylight in Istanbul as he embarked on a shopping trip with his three-year-old niece.
Apr 13, 2016 11:48 (GMT)
According to the Hürriyet report, the two Russians, Yuri Anisimov, 52, and Aleksandr Smirnov, 55. were arrested in a joint operation by the Turkish police and the National Intelligence Organization (MIT) on April 8.
They are suspected of operating on behalf of the Russian state security services.
As Shaun Walker reported, Turkish prosecutors suspected that the assassinations in Istanbul bore the "hallmarks of more centralised Russian hits" than those linked to Chechen dictator Ramzan Kadyrov's own agents in killings elsewhere.
Turkish police tracked a car used to ram Edelgireyev's on the day of his killing, finding that it had been rented 20 days earlier by a third Russian citizen, Aleksandr Nasyrov.
Hürriyet reports:
Nasyrov rented two cars every other day between Sep. 11 and Sept. 16, 2015, while in Turkey. The cars were then left in a parking lot in the western province of Yalova.

Nasyrov stayed alone in a hotel in Istanbul and left Turkey on Sep. 16, 2015, from Istanbul's Atatürk Airport. 

According to the report, the police tracked Nasyrov's movements in Turkey and found Anisimov and Smirnov had stayed in a hotel in Yalova in separate rooms between Sep. 11 and 13, 2015. 

They then travelled to Istanbul from Yalova and stayed in two separate hotels in Istanbul's touristic Sultanahmet district between Sep. 14 and 16, 2015.  Nasyrov then met Smirnov and Anisimov close to their hotels. 

No press statement was released after the investigation into the Russians. 

The suspects arrived in Istanbul once again on April 4 and went to Yalova via car. Police caught the duo upon their return to Istanbul from Yalova, according to Habertürk reports.

Investigations revealed that both had reentered Turkey using fake passports. Fake Interpol IDs, a number of photos of Russian state officials, a USB memory stick, five cell phones with numbers and PIN/PUK information glued to them and U.S. dollars with consecutive serial numbers were found on the spies.  

According to initial information obtained from the USB, the suspects took photos of parking areas, license plates, security cameras, hotel rooms and obscure parts of the rooms. 

The alleged spies tracked the movement of security cameras for a day and took photos of the camera's positions on an hourly basis.  

The efforts to recover the deleted information on the USB stick are ongoing.
Another Turkish daily, Milliyet, published photos purportedly showing the two detained men:
Russia's state-owned RT channel reports that the the Turkish authorities have not yet notified Russian diplomats of the accusations, but the general consul did say that Russian authorities are maintaining contact with the men.
— Pierre Vaux