Russian citizen Russian citizen Adam Osmaev was shot in the chest in Kiev on June 1, 2017 | rbc/unian.info
Ukraine Day 1200: LIVE UPDATES BELOW.
Yesterday's coverage of the Ukraine conflict can be found here.
An Invasion By Any Other Name: The Kremlin's Dirty War in Ukraine
---
40 Ceasefire Violations In 24 Hours
At the morning briefing on Thursday, June 1,
the Ukrainian military reported that the Russian-backed fighters had broken the ceasefire 40 times over the previous 24 hours. No Ukrainian soldiers were killed, two were injured, and another died far behind the front lines, in a hospital in Dnipro, due to injuries sustained on May 13, 
In other news:
Ukraine has begun to recover assets from the Russian energy giant Gazprom in accordance with a new court decision against the company which concluded Ukraine was owed 172 billion hryvnia (more than $6.5 billion USD).
On Wednesday, an arbitration court in Stockholm, Sweden, ruled that Gazprom's "take-or-pay gas contracts" were unfair and illegitimate. 
Reuters
Set as default press image
Ukraine's Naftogaz says it wins ruling against Gazprom over contract
KIEV Ukraine's Naftogaz said on Wednesday an arbitration court in Stockholm had ruled in its favour in a dispute with Gazprom over take-or-pay gas contracts, although the Russian firm said the ruling was an interim stage in the court process.
Jun 02, 2017 08:00 (GMT)
An Attempted Assassination Of A Failed Assassin?
Perhaps Thursday's most eyebrow raising story is the reported assassination attempt on Russian citizen Adam Osmaev and his wife in Kiev's Podil district. Osmaev is himself accused of having plotted to assassinate Russian President Vladimir Putin, and the couple is living in Ukraine as a result. According to Unian.info, the couple was approached by a man who claimed to be a journalist for the French news outlet Le Monde, but the man was not a journalist and instead shot Osmaev in the chest.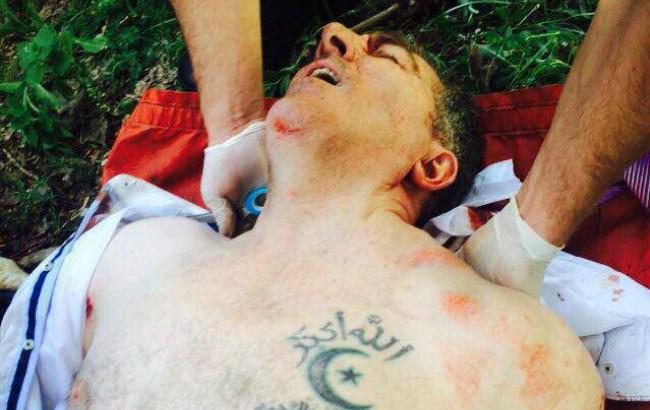 Set as default press image
Russian man earlier accused of attempt on Putin shot at in Kyiv – media
The victim of a shoot-out that occurred in Kyiv's Podil district at 16:49 today turned out to be a Russian citizen Adam Osmaev, who had earlier been accused in Russia of plotting an assassination attempt against President Vladimir Putin, RBC-Ukraine reports citing its source in law enforcement agencies.
Jun 02, 2017 08:05 (GMT)
The Ukrainian Interior Ministry reported that they believe the would-be assassin is posing as a Ukrainian citizen who received a Ukrainian passport in February 2016. Unian reports:
"The killer had on him the documents of a citizen of Ukraine Dakar Oleksandr Venusovych, 1958. Now the police and security forces are verifying the data on this citizen, whether he exists, as well as check his background. We already see that this person received the passport of a citizen of Ukraine on February 10, 2016, passport for foreign travel – on February 15, 2016. The identification code certificate – on February 11, 2016," said Gareshkhno.

He noted that "this citizen of Ukraine, most likely, is not Dakar Oleksandr Venusovych. Instead, he is another person who regularly traveled to Russia to receive instructions from the 'Center'."
Set as default press image
Interior Ministry advisor names versions of attempt on Osmaev in Kyiv
A killer who shot at Adam Osmayev, ex-commander of the Dzhohar Dudaev peacekeeping battalion, and his wife, ex-soldier of the "Kyiv" Regiment Amina Okueva, obtained a Ukrainian passport on February 10, 2016, adviser to the Minister of Internal Affairs, MP Anton Geraschenko wrote on Facebook.
Jun 02, 2017 08:07 (GMT)
In March, Russian MP and Putin critic Denis Voronenkov was assassinated in Kiev in broad daylight just hours after predicting his own death in interviews with several news outlets. Is this new incident another sign that the Russian government is attempting to assassinate the Kremlin's enemies on the streets of Kiev?
Interpretermag
Set as default press image
Murderer of Russian MP Voronenkov Identified; Video of Murder Surfaces; Kiev Police Chief Says Contract Killing
A Ukrainian National Guardsman has been identified as the killer of Russian MP Denis Voronenkov, who fled to Kiev citing Putin's oppression last year.
Jun 02, 2017 08:11 (GMT)
— James Miller