Smoke rising near Debaltsevo. Screenshot from YouTube video.
Ukraine Day 1039: LIVE UPDATES BELOW.
One Ukrainian soldiers was injured in the last 24 hours.
Yesterday's live coverage of the Ukraine conflict can be found here.
An Invasion By Any Other Name: The Kremlin's Dirty War in Ukraine
---
000000
CrowdStrike Details How Russian Spies Used Malware To Track Ukrainian Artillery Crews
CrowdStrike, a US cyber-security firm, published a report today detailing the use of malware by the Russian hacking group Fancy Bear — the same group behind the attacks on the Democratic National Committee earlier this year — to track the positions of Ukrainian soldiers.
Crowdstrike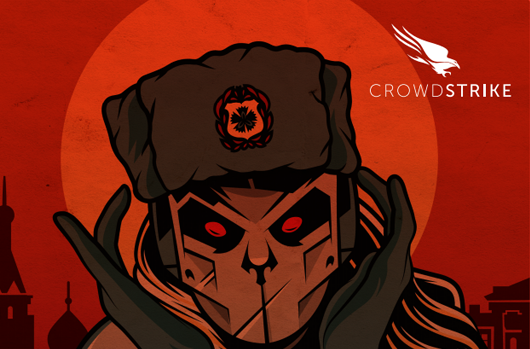 Danger Close: Fancy Bear Tracking of Ukrainian Field Artillery Units
In June CrowdStrike identified and attributed a series of targeted intrusions at the Democratic National Committee (DNC), and other political organizations that utilized a well known implant commonly called X-Agent. X-Agent is a cross platform remote access toolkit, variants have been identified for various Windows operating systems, Apple's iOS, and likely the MacOS.
Dec 22, 2016 15:54 (GMT)
According to the report, malware-infected versions of a Ukrainian-made artillery-targeting Android application were distributed in the summer of 2014, as Russian troops entered Ukraine.
The original, legitimate application had been created in 2013 by a Ukrainian serviceman in order to allow artillery crews to better aim D-30 howitzers. However the infected copies of the app that were distributed the following year allowed hackers, most likely connected to the Russian Ministry of Defense's Main Intelligence Directorate (GRU), to track soldiers' approximate location and read data from their cellphones.
Read the full report here. 
— James Miller
Ukraine Reports 24 Attacks Yesterday; Residential Area Of Avdeyevka Shelled This Morning
While the battle outside Debaltsevo continues to rage, fighting has not stopped across the rest of the front line.
According to the Ukrainian military, Russia-backed forces conducted 24 attacks across the whole front yesterday.
In the southern sector, the military claims that 122 mm artillery was used to shell positions near Novogrigoryevka, east of Volnovakha, while mortars were used to shell Pavlopol. Closer to Mariupol, grenade launchers and heavy machine guns were reportedly used in attacks near Shirokino and Talakovka, where BMP infantry fighting vehicles also opened fire.
Meanwhile the deputy commander of the armed forces of the so-called Donetsk People's Republic (DNR), Eduard Basurin, claimed today that Ukrainian forces had attempted to break through the front line in this area.
To the west of Donetsk, Ukrianian-controlled Krasnogorovka once again came under mortar fire, while 122 mm artillery was reportedly used, along with 120 and 82 mm mortars, in attacks on positions near Avdeyevka, northeast of Donetsk, and Novogorodskoye, west of Gorlovka. 
Donetsk police report that Russia-backed forces shelled residential areas of Avdeyevka this morning.
According to the report, a 61-year-old woman's house on Levanevskogo Street, on the eastern outskirts of the town, northeast of Donetsk, was damaged by a shell blast at 6 am today.
An outbuilding was destroyed while shrapnel smashed nearly all of the windows in her home. 
Fortunately no one was injured.
In turn, the Russia-backed separatists in Donetsk have accused Ukrainian forces of shelling the northern outskirts of the city.
According to the DNR, the separatist-held Spartak suburb was shelled with 152 mm artillery at around 11:00 this morning.
In the Lugansk region, the military reported grenade-launcher attacks near Zolotoye, Novoaleksandrovka, Novozvanovka and Stanitsa Luganskaya, where sniper activity was also reported.
— Pierre Vaux
Fighting And Shelling Continues Near Debaltsevo; Officials Report 11 Ukrainian Soldiers WIA Yesterday
Last night Anatoliy Adamovsky, a Ukrainian soldier deployed near Debaltsevo, told TSN news:
 "The fighting goes on. Continuous fighting – low-level turning into an active phase. Artillery is at work without stop. Ours too, but, unfortunately, it's not suppressing their artillery. I don't know the relative percentage, but a great deal of artillery fire."
At least three ambulances were seen by the TSN crew carrying casualties from the battle zone. Another soldier, using the call-sign 'Yuzh,' described the Ukrainian military response as "disorganized, not thought through."
Hromadske TV recorded the sound of shelling yesterday afternoon: 
Translation
:
The sound when someone really wants to make peace.
'Yuzh' told Hromadske that Ukrainian troops had moved forward, corresponding with reports seen in the last few days that Ukrainian forces had taken forward positions abandoned by Russia-backed fighters during Sunday's counter-attack following an attempt to outflank Ukrainian forces.
"We're holding out, there's not enough people."
Later in the evening, a medic in the 25th Kievska Rus Battalion, using the call-sign Khirug (surgeon), told the reporters:
"Today they shelled again, we can't evacuate all the wounded. We're doing what we can. Today there have been a lot – six people wounded, but, fortunately, not severely."
Oleksandr Turchnyov, the secretary of the Ukrainian National Security and Defense Council, visited the front yesterday. In this video smoke can be seen rising in the distance:
Shells have continued to strike the nearby Ukrainian-controlled settlements of Luganskoye and Mironovsky.
Hromadske's correspondent reported: 
Translation: There was a roof – there is no roof.
Translation: We we're standing with locals in the south of Luganskoye, one flew in beside us in a vegetable garden and I heard some new swear words.
Translation: Our new friend showed us the presents he had received for New Year from the sky.
Translation: Near Svetlodarsk.
According to the OSCE's deputy chief monitor, Alexander Hug, more than 1,100 explosions were recorded by the organization yesterday: 
There are continued reports of shelling this afternoon:
Translation: Artillery pounds from the direction of Debaltsevo in the Mironovsky area.
— Pierre Vaux